Years ago, I spent the day in the office of an orthodontist. My impression at the end of the day: "This guy has the greatest job on the planet!" From there on, I did everything I could to make sure that would be me. I mean, seriously, my job is to make some really great kids and a few daring adults smile more. Does it get better than that? I love being an orthodontist. "Why?" you ask? For me, it's all about self-esteem. I've helped thousands of people smile more. That's really what it's all about.
The Beeler Orthodontics tagline says it all: Live to Smile, LOVE YOUR SMILE!
Education and Experience
I grew up here in Arizona and attended Northern Arizona University for my Bachelor of Science. I stayed close to my love of the mountains at the University of Colorado, where I earned my Doctorate of Dental Surgery and then my postdoctorate certificate in orthodontics and dentofacial orthopedics.
One of the most exciting things about orthodontics is the ongoing, constant development of new technologies and techniques. Luckily, I love to learn, and I have a lot of learning yet to do!
My patients deserve and expect the best, so I take well beyond the required amount of continuing education required for my specialty: not because I have to, but because I want to give my patients the very best.
I am an active member of the:
American Association of Orthodontists
Pacific Coast Society of Orthodontists
American Dental Association
Arizona Dental Association
These organizations offer a range of continuing educational opportunities: meetings, lectures, seminars, and hands-on training. They also provide numerous refereed journals and other publications, which cover everything from the latest research to discussions of treatment modalities, technology, and the patient experience. I devour this information and incorporate proven advances into Beeler Orthodontics.
Beyond the Practice
My wife Amber and I are White Mountains natives. Amber is a superhero mother, wife, and dental hygienist ... and recently added breast cancer survivor to her superpowers!
We've lived in Show Low since 2006, when I finished my residency and opened Beeler Orthodontics. Our two sons are the highlight of our lives.
Trenton is the athlete extraordinaire, who's really hoping for hair like Steve Harrington from Stranger Things.
Ethan is the funniest kid at school with a smile as big as his heart (he's also the most likely family member to break a bone while snowboarding off the roof!).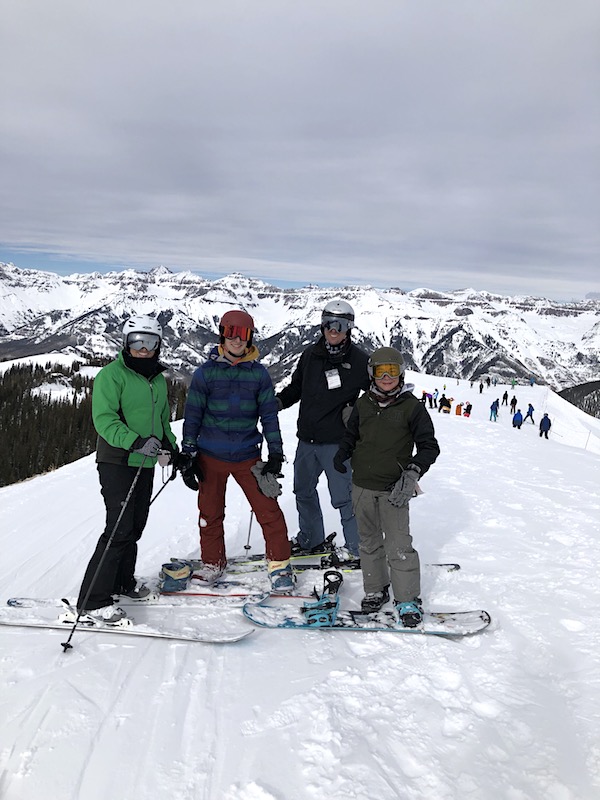 Obviously, we love to ski and snowboard in the winter. We also love to bike, hike, and just be outside to take advantage of the uniqueness of the White Mountains. We love watching all the kids on the mountain play ball. Whether a Cougar, Yellow Jacket, Lobo, Elk, Redskin, Falcon, or Mustang, I love to see these kids work hard and have fun. And of course, we love the D-backs!
By the way, I fancy myself as somewhat of an authority on obscure 80s music and pop culture. When you have to "phone a friend" to win a million, I'm your guy! Go ahead, feel free to try and stump me!